Volusia County Law Library Catalog
---
Featured Title
Lincoln's Last Trial: The Murder Case That Propelled Him to the Presidency by Dan Abrams
The true story of Abraham Lincoln's last murder trial, a strange case in which he had a deep personal involvement—and which was played out in the nation's newspapers as he began his presidential campaign.
Taking this case involved great risk to his reputation. The case also posed painful personal challenges for Lincoln. The murder victim had trained for the law in his office, and Lincoln had been his friend and his mentor. His accused killer, the young man Lincoln would defend, was the son of a close friend and loyal supporter. And to win this trial he would have to form an allegiance with a longtime enemy, a revivalist preacher he had twice run against for political office—and who had bitterly slandered Lincoln as an "infidel…too lacking in faith" to be elected.
Lincoln's Last Trial captures the dramatic courtroom confrontations in vivid detail as Lincoln fights for his client—but also for his own blossoming political future. It is a moment in history that shines a light on our legal system, in a case that remains incredibly relevant today.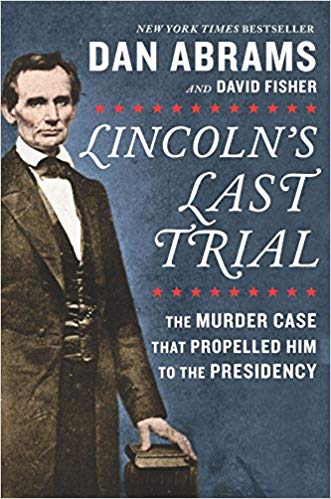 This is a list of the Volusia County Law Library's resources by legal topic/subject heading and location. denotes where a resource is located and indicates the resource is not available at that location. Please contact the Law Library for additional information.