Volusia County Law Library Catalog
---
Featured Title
What Millennial Lawyers Want – A Bridge from the Past to the Future of Law Practice, by Susan Smith Blakely
Through extensive research about millennial lawyers, Susan Smith Blakely makes a case that demonstrates a healthy path forward for a profession in transition.
This book is for:
Law students to understand current practices, what needs to be changed, and how to fit into an evolving profession
Law firm associates to understand about outdated law firm policies and toxic law firm cultures
Law firm leaders to understand millennial lawyers and to make the necessary changes to law firm cultures to retain talent and lead them into the next quarter of the 21st century
You will learn:
The facts about millennial lawyers
The values that millennial lawyers bring to the profession
What millennial lawyers want from law practice
The challenge for law firms to initiate change to retain and develop millennial lawyers
• Lessons from real life stories demonstrating values lost but not forgotten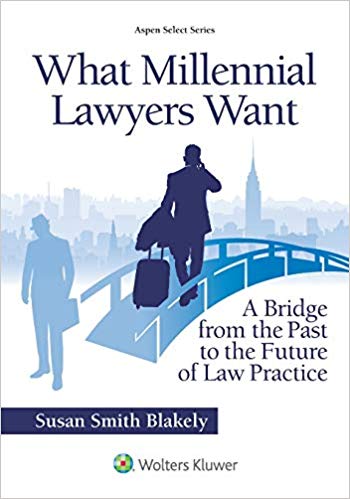 This is a list of the Volusia County Law Library's resources by legal topic/subject heading and location. Please contact the Law Library for additional information.