Volusia County Law Library Catalog
---
Featured Title
Building a Better Law Practice: Become a Better Lawyer in Five Minutes a Day, Jeremy Richter, ABA
This book will help you effectively manage and communicate with clients, handle your cases more efficiently, and become confident in your practice by providing practical and readily implementable systems and suggestions.
Knowing how precious lawyers' time is, this book is written in a "daily reading" format. It's set up so that the reader can read one topic per day. Each day's reading should take about five minutes; over the course of about seven weeks, you will have collected dozens of practical strategies for developing an efficient and collaborative practice that will set the foundation for good relationships with your clients.
Building a Better Law Practice contains stories and vignettes that drive home some very practical information. This book is not just for young lawyers…even seasoned lawyers will find refreshing tip after tip to improve and build effective law practices.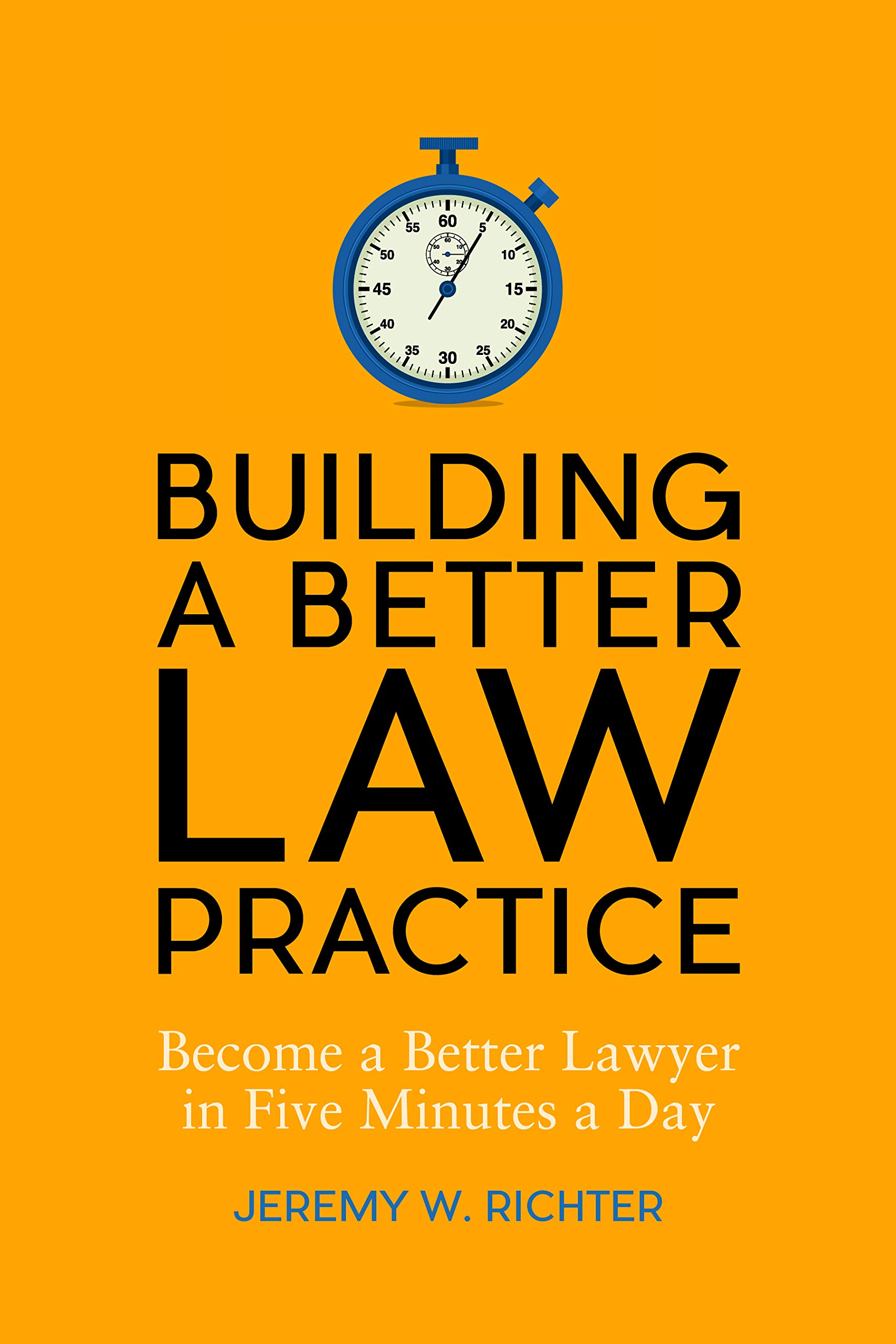 This is a list of the Volusia County Law Library's resources by legal topic/subject heading and location. Please contact the Law Library for additional information.