Volusia County Law Library Catalog
---
Featured Title
Fastcase: The Definitive Guide, ABA, Brian Huddleston
If you're a lawyer using Fastcase, you already know how to use your legal research budget and your time efficiently. This book will help you make ever better use of both Fastcase and your valuable time.
Get ready to learn how to use this invaluable legal research tool and how to work with the variety of resources it gives you, from case law to statutes, regulations, and more.
This book is about Fastcase 7 and has all you need to know about this new, improved version of Fastcase!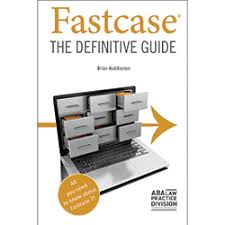 This is a list of the Volusia County Law Library's resources by legal topic/subject heading and location. denotes where a resource is located and indicates the resource is not available at that location. Please contact the Law Library for additional information.