Volusia County Law Library Catalog
---
Featured Title
Women In Law: Discovering the True Meaning of Success, An Anthology
This book chronicles 23 women who tell their unique stories, highlighting the many directions a law career can take to ultimately lead to success. Each story depicts a powerful discovery of what is meaningful and how defining success is a personal endeavor.
This book is part of the VCLL Law Practice Management Collection.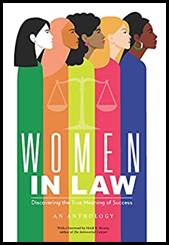 This is a list of the Volusia County Law Library's resources by legal topic/subject heading and location. Please contact the Law Library for additional information.